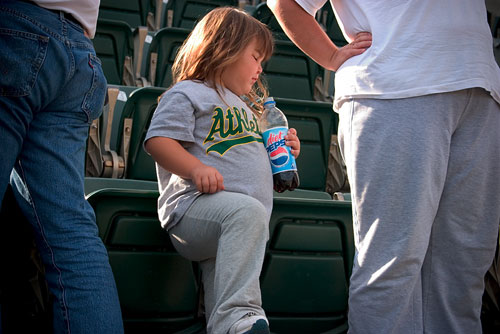 J'ai longtemps suspecte que le Diet Coke n'etait pas une potion magique contre l'obesite. Meme si les
promoteurs de l'aspartame
ne sont pas d'accord, il y a tout de meme
de gros doutes
sur cet edulcorant, en particulier doute sur le fait que l'aspartame provoque des pics d'insuline.
Cet article du Times est interessant car il fait le lien entre les edulcorants et la prise de poids:
How artificial sweeteners may be making slimmers put on weight - Times Online
Ma conclusion? Le sucre c'est bon, en petite quantite. Il est important d'apprendre aux enfants a s'en passer car les comportements "sucrant" sont difficiles a changer par la suite...
PS: d'ailleurs Pepsi a peut etre senti le vent tourner?
Clash of the cola companies as Pe
psi launches 'healthy' option made from all-natural ingredients (the Mail on Sunday -desole pour la source!)
Un coca naturel, finalement!!! Mais comment vais-je deboucher mon evier maintenant???
Tags: aspartame, foodings.blog, santépublique